The first ever collaborations in my life.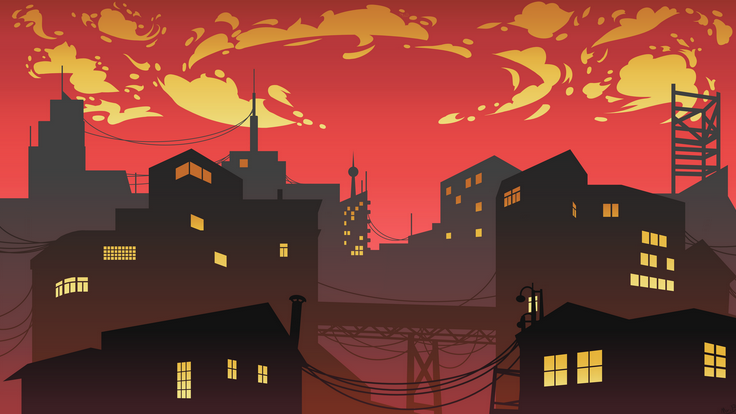 ---
FIRST CONTACT AND COLLABORATION
---
It had begun when WaylonPK announced he was doing a giveaway in the form of a TF2 cosmetic loadout competition which he announced on October 15, 2021. He goes into more detail about the whole thing in this video. Long story short, I got second place in the contest and direct messaged him for the prize. Later on, he was suggesting a thumbnail for an upcoming video of his, I did one on the spot and he DMd me saying to send it to him in higher quality. This would be the start of my collaborating efforts with WaylonPk as well as my first-ever collaborations on the internet.

---
THE STEAM GUIDE COLLAB: Part 1
---
Seeing our past interactions, I decided to ask him if he wanted to proofread a Steam guide that I was working on for Team Fortress 2, relating to a specific weapon used in the game. He accepted my offer, then he asked me back if he could turn the guide into a video, to which I laid out a plan for him and he also told me some stuff to work out the progress on both the guide and his video.
I also asked him if I could design the thumbnail for the video since I had done a previous one, and he was cool with it.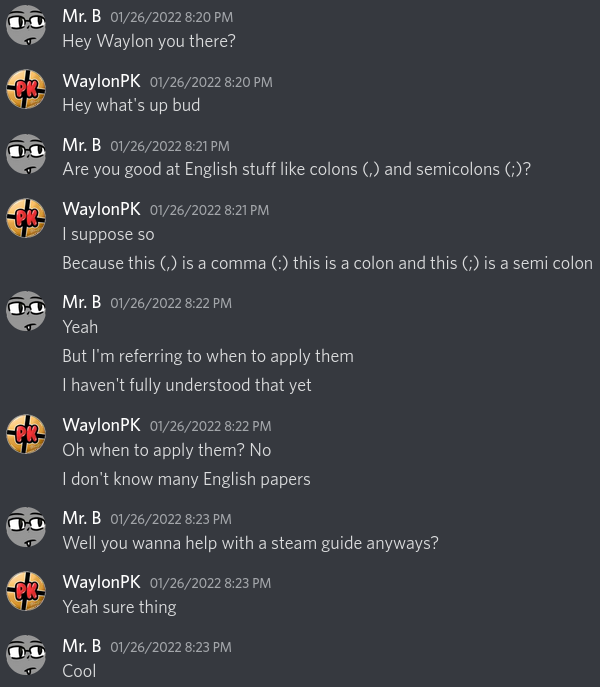 ---
The guide was almost finished as I had done all the writing and most of the images featured in it were nearly done. Waylon was planning to basically transfer all the text into a document and read the script from there. And, of course, a few words slip me by and he pointed them out.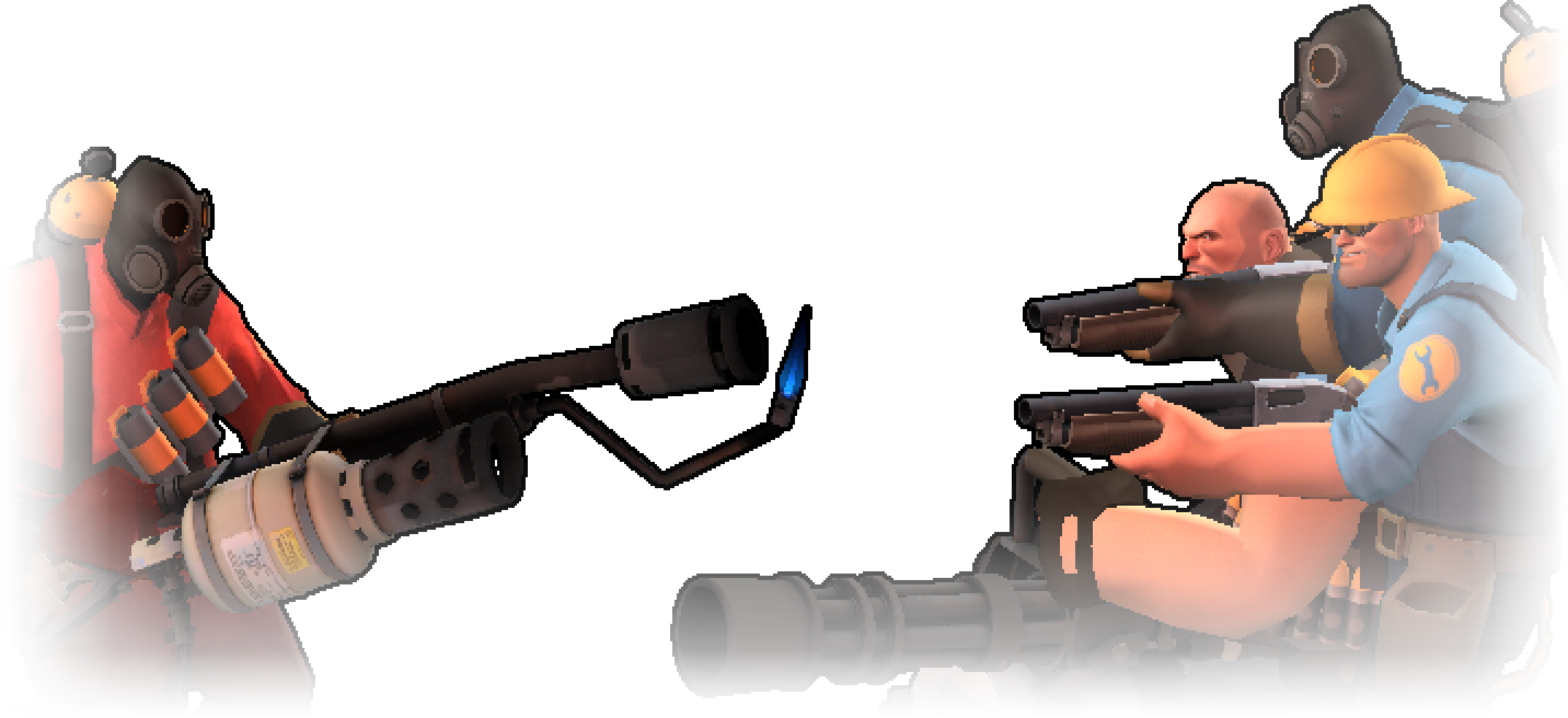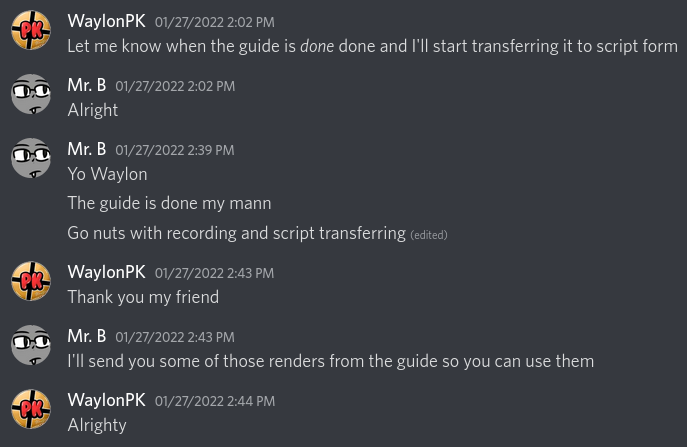 ---
THE YOUTUBE BANNER COLLAB
---
Right after the guide collab, I asked Waylon if I could redesign his Youtube banner, as I saw a central focus on a dark city with a red sky on his other Youtube channels. This banner was intended for his TF2 Youtube channel, the other banners would remain the same.

---
I would send him some progress to see what he thought about it, and he was pretty satisfied with it. I had also that his previous banner had a Scout and Engineer and I wanted to remake those two as well. I used an online website called "Loadout.tf" for rendering the two models.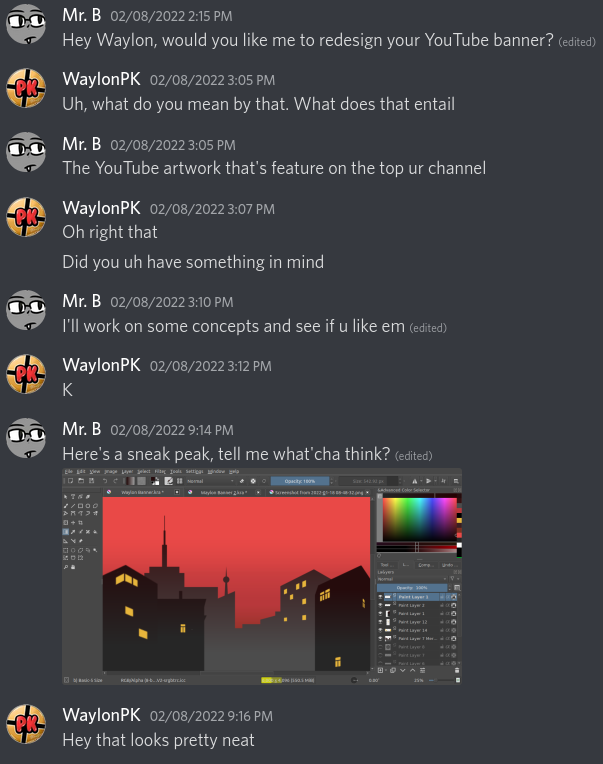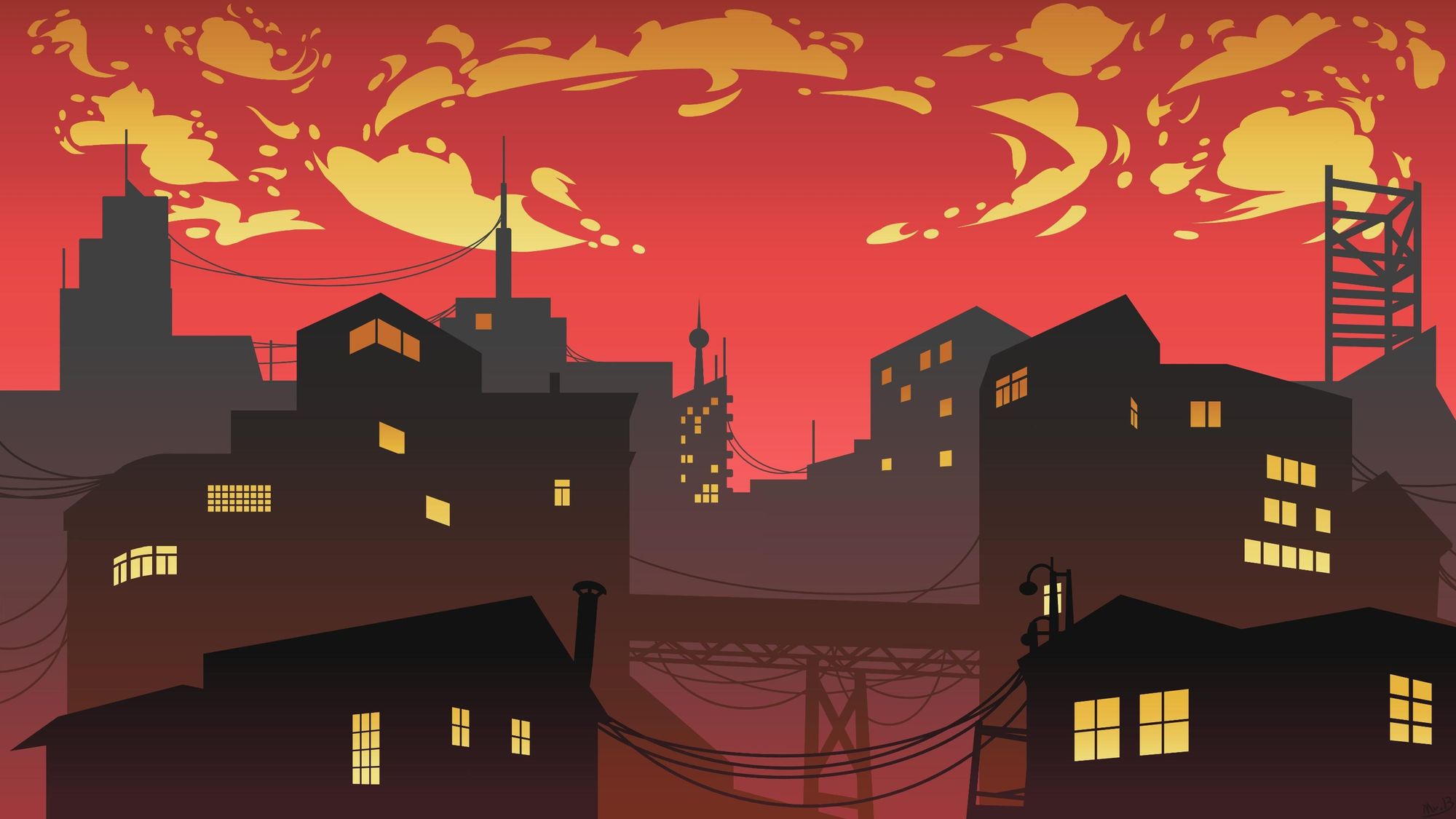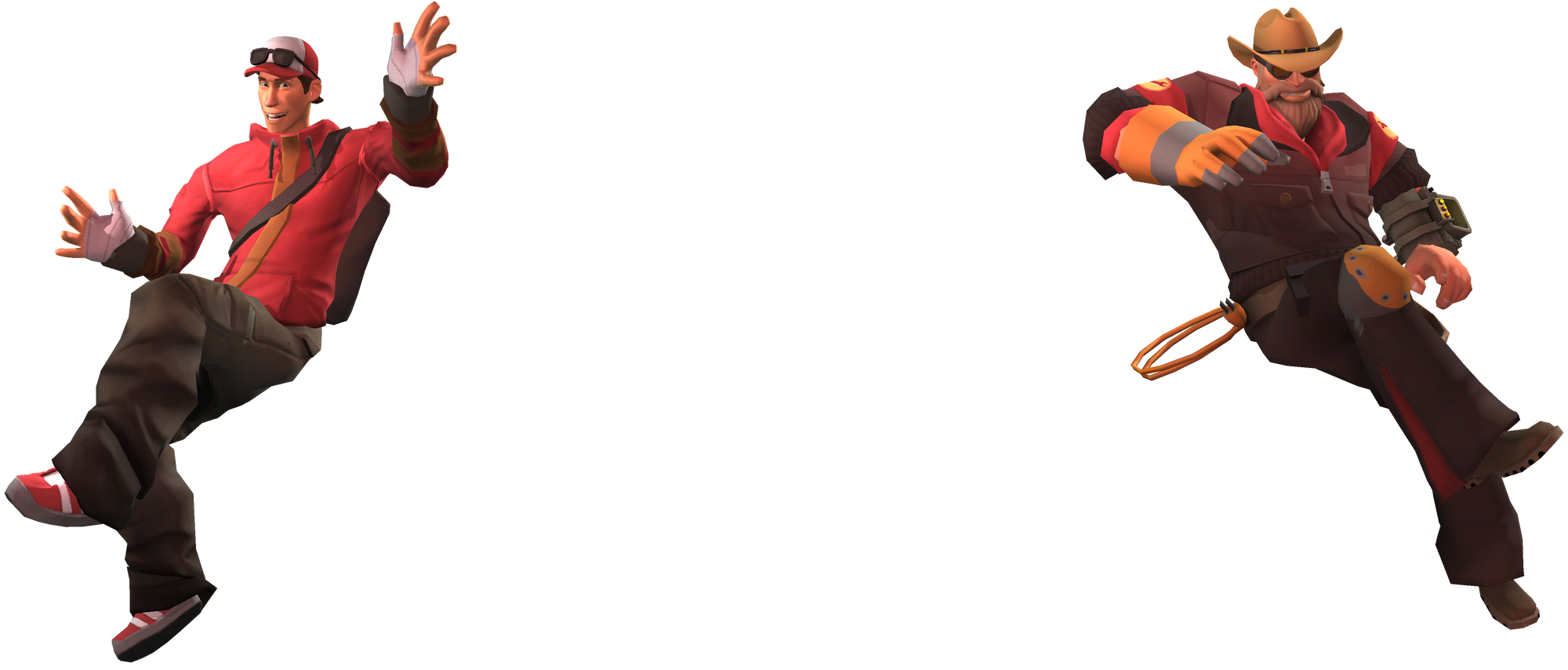 ---
THE STEAM GUIDE COLLAB: Part 2
---
He contacts me again to tell me that perhaps I can make TF2-like assets to replicate the chapter sequence present in video game "Paper Mario The Thousand year door", as he wanted to give the guide video some animation to make it more detailed.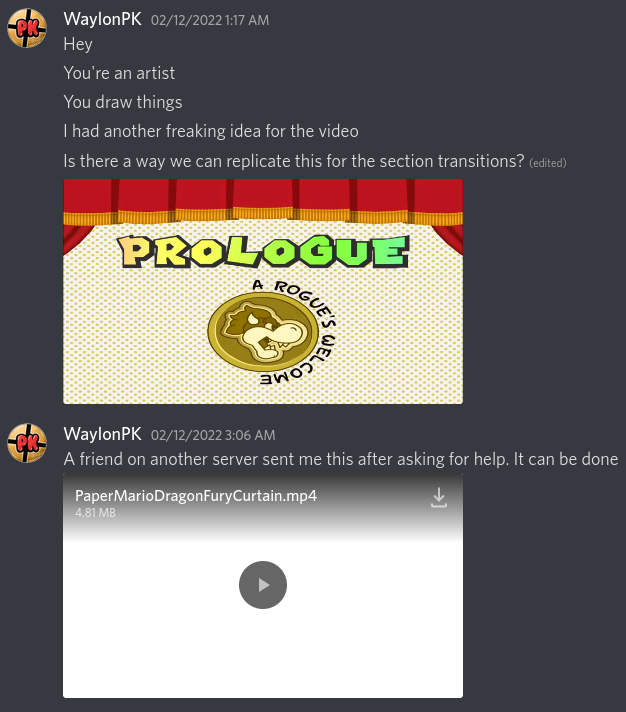 ---
Sadly there were some issues when it came to tazzan, the video editor Waylon was also collaborating with, but eventually, I modified the position and size so that it can be displayed correctly in tazzan's video editor. Eventually, it worked and the guide video was finished.
So this has been the story of the first-ever collaborations that I experience in my life. It was very fun to work with WaylonPK honestly. Hopefully more collaborations occur in the near future and more awesome content gets produced as a result.
My TF2 Steam guide about The Dragon's Fury weapon: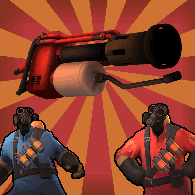 ---
Waylon's TF2 video on my Steam guide:
---